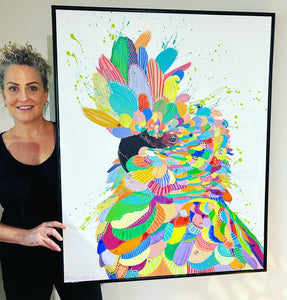 · R · E · G · A · N ·
Regan O'Neill is a self taught, Australian based artist and paints from her home studio in Cairns. She is inspired by her surroundings and travels and love bright colours which shows through on her canvases. 
Her painting style varies from abstract to fun realistic impressions.